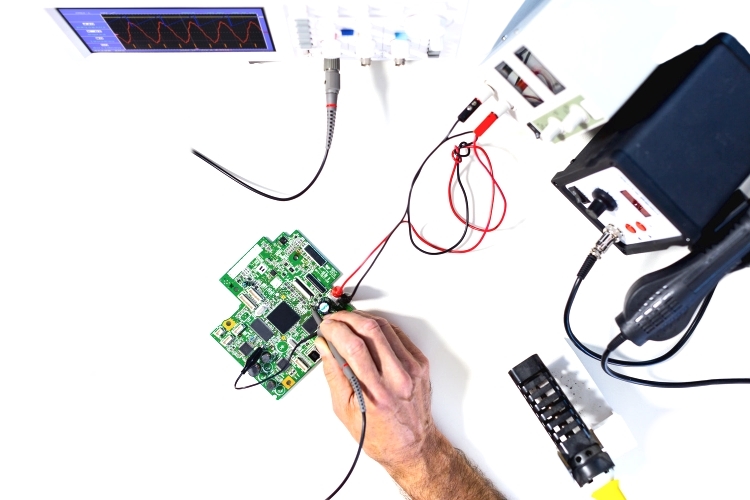 What can we do for you?
DPTechnics has many years of experience in the design of electronic circuits. We have experience with both analog and digital circuit design. We can design a complete circuit board for your project or assist your in-house engineers to complete their circuit board. Throug the years of experience we can offer great prototyping production at affordable prices and with the newest techniques.
Building a prototype of the printed circuit board is only the first step in the design proces. To scale up your design you need to take into account all requirements for mass production. We can review your prototypes and help you getting the mass production just right. EMC (Electro Magnetic Compatibility) design can be hard to grisp, our engineers make it understandible to you.